Implant Dentistry, Fullerton, CA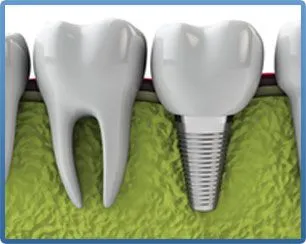 'Grow' New Ones with Dental Implants!
Dental implants are an excellent solution to replace lost teeth. From the front of your smile, where they are clearly visible, to the back, where they provide chewing stability, implants can help you recapture a beautiful and healthy smile. Unlike bridges or dentures, which rest on top of the gums, dental implants are placed below the gums. The "tooth" placed on an implant looks real, because it emerges through the gums just like the original did – it's like growing a new tooth!

Implants can be used as replacements for any number of lost teeth. Even those with no teeth can benefit from implants, because they can replace dentures with teeth that are secure while talking, and don't need to be taken out at night. Because we handle the full procedure from implant placement to crown fabrication, there's no need for referral to another office.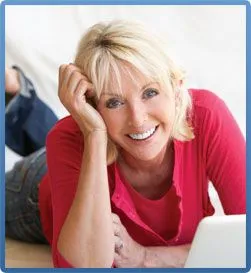 Traditional Dentures, Custom Designed
Some patients are best suited for traditional dentures. We can create natural-looking dentures that won't slip! These advances involve fitting the denture plate with such secure suction that you don't need to worry about the foods you eat or that your dentures may shift or slip. For denture wearers, be sure to ask us about this. It will make your life so much easier.


Don't live with missing teeth any longer! Call (714) 879-7943 for a no-obligation implant consultation today to determine your suitability for dental implants.